Family and Community Feedback Survey
The Pendleton School District is gathering input from all our school and district stakeholders to help us plan and move forward with our district strategic plan.  In addition, we want to make sure all our schools in Pendleton are welcoming and positive places for our parents, students, families, and community members.
Two ways to fill out the survey:
Scan the QR code below using your phone
Follow this link to take you directly to the form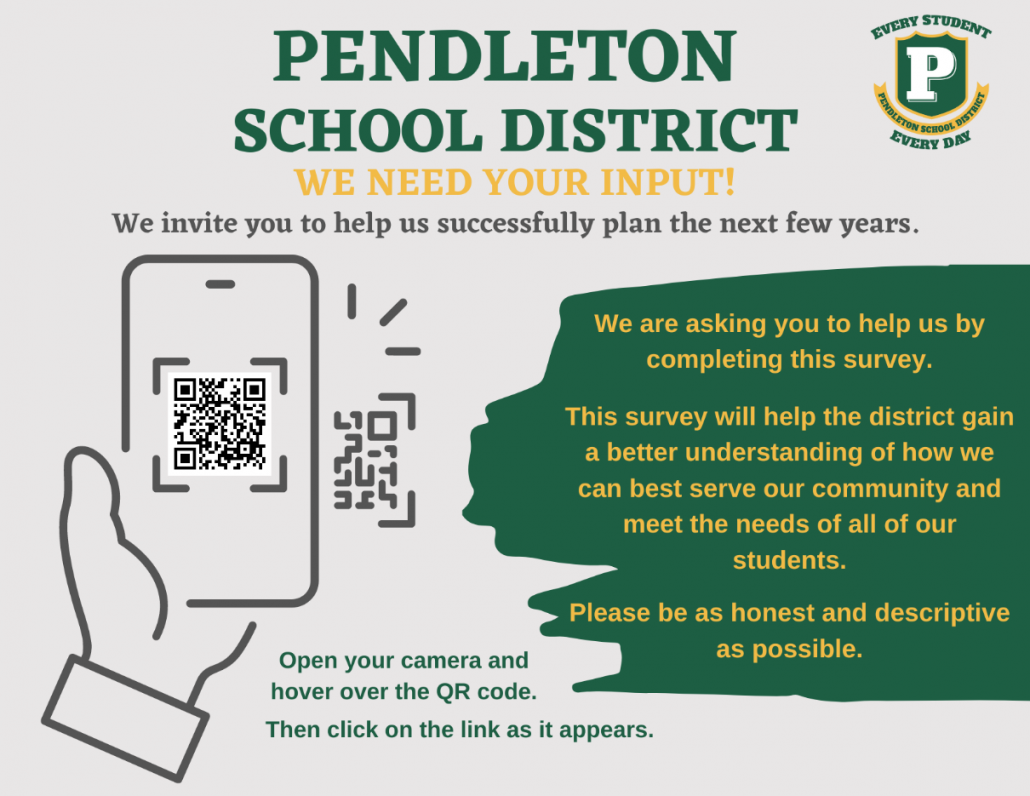 Thank you for your time and honest input.  The survey will remain open through January 2023.